MFE OGI (Optical Gas Imaging) Camera
The MFE OGI (Optical Gas Imaging) Camera sets the standard for efficiency and functionality. It is designed to be lightweight and compact, and it is easy to transport and operate, making it an ideal choice for fieldwork and remote applications. Additionally, the camera's Quad-O compliance ensures that it meets the highest environmental performance standards, making it an excellent choice for organizations seeking to minimize their carbon footprint. With its advanced features and cutting-edge technology, the MFE OGI Camera is a valuable asset for anyone looking to detect and visualize gas leaks quickly and accurately.
MFE OGI Detector
The MFE OGI detector is a remarkable piece of equipment that integrates the latest advancements in detector, cooler, and lens design to deliver exceptional performance in detecting methane, propane, butane, and various other hydrocarbon gas leaks. By combining cutting-edge technology with superior optics, this detector provides unparalleled visualization capabilities, enabling users to identify even the smallest gas leaks quickly and accurately.
MFE OGI Handle
The MFE OGI Camera features a lightweight and ergonomically designed handle that provides several advantages to the operator. The handle offers a comfortable grip, making it easier for the operator to hold the device for extended periods without experiencing fatigue or discomfort. Additionally, the handle improves the camera's overall maneuverability, enabling the operator to move and adjust the camera's position with ease.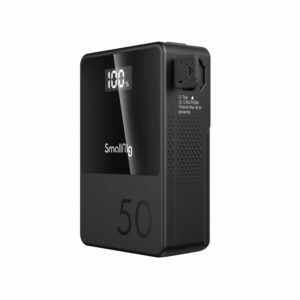 Smallrig VB50 Battery
The SmallRig VB50 Battery is a compact and lightweight high-capacity lithium-ion battery that is approximately 30% smaller than traditional V-mount batteries, making it highly portable. In addition to its compact size, the battery also features a convenient OLED display that provides real-time information on the battery's working status, offering precise control and crucial details for the user. With this practical display feature, the SmallRig VB50 Battery is an excellent choice for professionals who need a reliable power source that is easy to transport and monitor.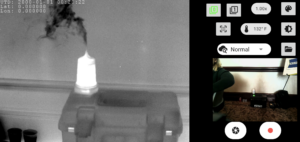 Resolution and Processing
The MFE OGI Camera incorporates cutting-edge technology, including a state-of-the-art 640 x 512, 15µm pixel pitch "Hot MWIT" detector array, which is complemented by a specialized narrow bandpass cold filter, a miniature long-life closed-cycle sterling cooler, an f/1.5 cold shield, and an optimized purpose-built lens. These components work together to provide exceptional thermal sensitivity. In addition, the camera features a built-in RGB camera and a suite of advanced image processing functions, including automatic gain and dynamic contrast control. These features enhance visual acuity and enable operators to detect and remedy gas leaks efficiently. With its advanced capabilities, the MFE OGI Camera is a powerful tool for professionals in various industries.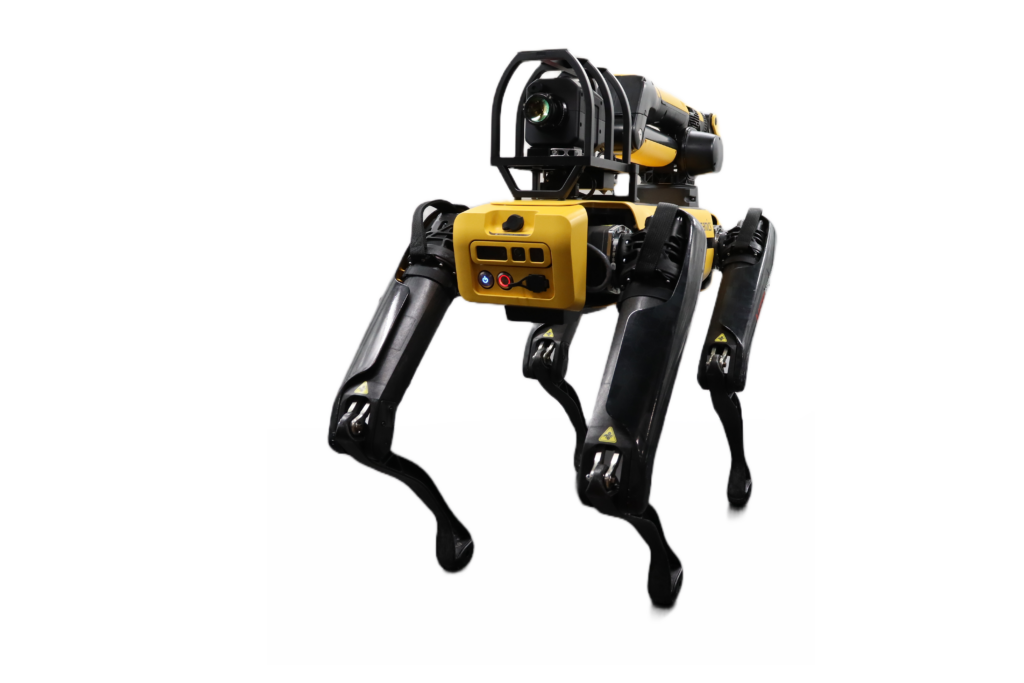 Mountable to Boston Dynamics "Spot"
Request a Quote